Setting up a Metatrader 4 Expert Advisor on a VPS
Step 1
After signup and order a forex VPS you will get an e-mail from vpsforextrader.com Support Team with an IP address, username and password to connect to.
Step 2
Open the remote desktop connection program in windows. You can usually find it in your Start Menu under Accessories. It should look something like the image below.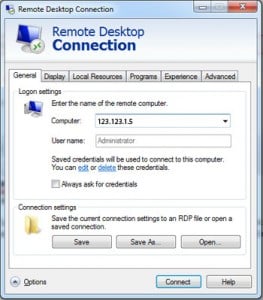 Step 3
Enter your IP for you VPS and your username, then it will prompt you for your password when you press connect.
Step 4
You should now be connected to your VPS and a fresh empty windows desktop should appear. All that's left now if to download Metatrader 4 platform installer from your broker. So open up Internet Explorer and browse to your brokers website, and find the download link.
Step 5
Once you have Metatrader 4 installed, you will want to get your expert advisor(s) on to the VPS. The easiest way I find to do this is using the local resources tab on the Remote Desktop Connection like so.
Click the options arrow like shown below…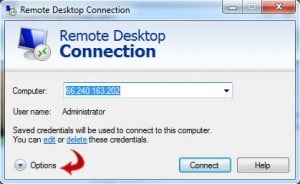 Now click on the local resources tab and you will see this below…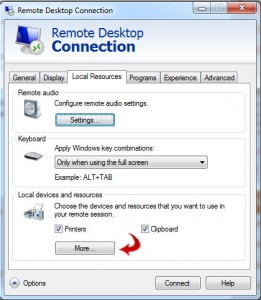 Then click the more button show above under local devices and resources and you should get this…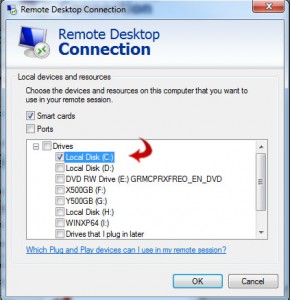 remote-drives
Checkmark the drives you want to share with your VPS and click OK. Now your done and can transfer files between your desktop and your forex VPS.
Step 6
Install the expert advisor into your Metatrader 4 experts folder just like you would on your own computer, and then start the MT4 terminal.
Step 7
Attach the EA to the appropriate charts, and you're done!
Autorun on startup?
Check out our MT4 Autorun guide
Multiple MT4 Installations?
Check out our Multiple platforms installation guide