How to change password on your VPS or dedicated server
To change your password in your VPS or Dedicated server thru Remote Desktop you should follow these steps:
1 - In Start menu type 'cmd' and press 'Enter' button. Command Prompt window opens.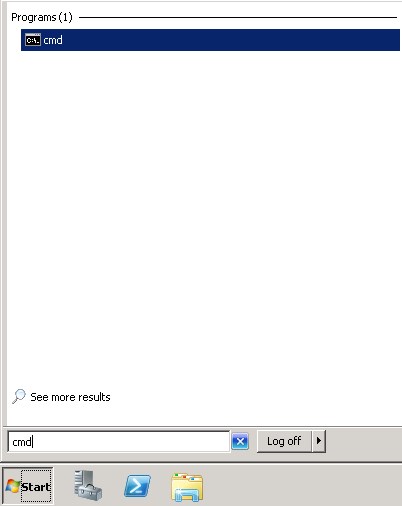 2 - In Command Prompt window enter command 'net user Administrator' and then type your new password.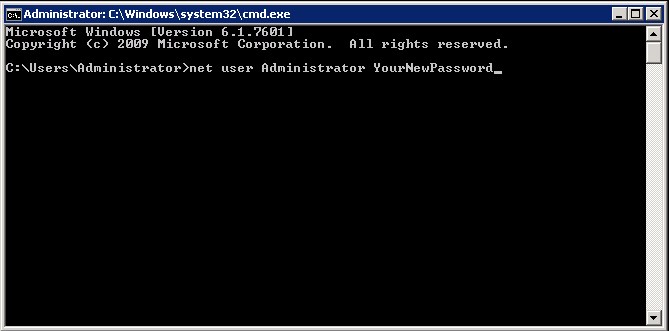 3 - At the next log on you should use your new Administrator password.